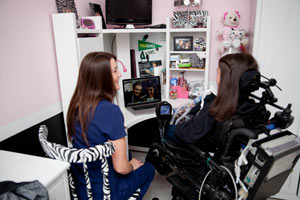 Who can make referrals for care?
Doctor's offices, hospitals, physicians, nurses, insurance companies, families, or patients themselves.  Our offices will contact your physician for you and the nurse will coordinate and plan patient care with agencies and families.
Friends Who Care provides a full range of home health care services:
Registered Nurses
Licensed Practical Nurses
Home Health Aides
Companion/Homemakers
Sitters
24 hour staffing and visiting nurse services available
Home Health Aides assist the patient with personal care.
Companion Aide/Homemakers do light housework, laundry, and meal preparation.
FWC services are covered by:
Blue Cross and Blue Shield
Blue Care Network
Medicaid Private Duty Nursing Programs
DCH
Area Agency on Aging
Habilitation Supports Waiver
MI Choice Waiver
Children's Waivers
Automobile Insurance
HMO's & PPO's
Commercial Insurance
Workman's Compensation
Community Mental Health Programs
Veterans Coverage
Private Pay
Friends Who Care, Inc.
Quality Homecare Services
Toll-Free: 1-800-352-5340
Phone: 248-542-2424
Fax: 248-542-5621